World Hearing Day was initiated by the World Health Organization (WHO) and is celebrated every year on March the 3rd to raise awareness about deafness and hearing loss, and to promote hearing prevention worldwide. The main celebrations are organized annually at the WHO headquarters in Geneva. In recent years, more and more Member States and partner agencies are joining World Hearing Day by organizing a number of activities and events in their countries. This year's edition takes place under the slogan "Don't let the hearing loss limit you". It's a large-scale campaign because it is estimated that about 466 million people worldwide suffer from severe hearing loss. Various hearing disorders which influence everyday communication affect over 1 billion people. The overwhelming majority of them live in low- or middle-income countries where there is a lack of access to necessary medical services. The WHO data also shows that on average 83% of people in the world who should use hearing aids do not use them. If effective measures are not taken in the area of prevention and treatment, by 2050 the number of people with severe hearing damages will increase to over 900 million.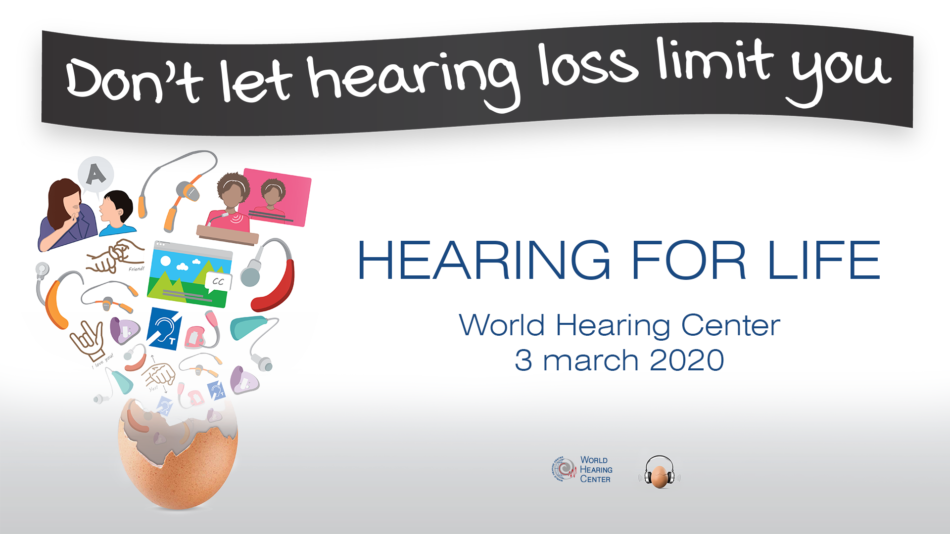 Professor Henryk Skarżyński – director of the Institute of Physiology and Pathology of Hearing – together with his team joined this year's World Hearing Day celebration with great commitment: – Any initiative urging screening tests or early diagnosis deserves praise. Especially that the scale of this problem is much larger than official forecasts – we know that from the results of our nationwide hearing screening of children starting school education in Poland and pilot studies in over 20 countries in Asia, Africa and Europe. Fortunately, we have access to all the latest technologies, we have implemented many pioneering clinical procedures worldwide and as the Center since 17 years we have been performing the most in the world of hearing improvement operations (18,000-20,000 procedures per year). We can help almost anyone, pulling them out of the world of silence, loneliness and isolation. It is very important for me that deaf and deeply hearing-impaired people can continue to be socially active. And those who were born deaf can develop their hearing, speech and also learn foreign languages, as well as other skills, e.g. artistic. Technological progress, our international initiatives, such as European scientific consensus on screening in newborns, infants and school children, and involvement in the latest global treatment programs for various hearing defects mean that Poles are among the first in the world to have access to the latest technologies and treatment methods.
The Institute of Physiology and Pathology of Hearing together with the Institute of Sensory Organs actively joined the celebrations of World Hearing Day 2020 organizing many clinical and scientific activities:
Meeting of the international training community, patients and the Institute team at the World Hearing Center with the First Ladies of: Iceland – Ms. Eliza Reid and Poland – Ms. Agata Kornhauser-Duda
56th edition of Window Approach Workshop (WAW) – unique on a global scale surgical and scientific workshops for specialists from around the world: otosurgeons, heads of the wards and clinic managers specializing in the treatment of deafness with hearing implants. The Workshops were attended by specialists from Belgium, Bulgaria, Germany, Italy, Luxemburg, Netherlands, Poland, Russia, Saudi Arabia and Switzerland. Several dozen of demonstration surgeries were conducted that day.
86th Academy of Otosurgery – training of national personnel for the purposes of diagnosis, treatment and rehabilitation of people with hearing disorders as part of postgraduate education program in Poland.
Open Day with free hearing screening tests by teams of the Institute of Physiology and Pathology of Hearing and the Institute of Sensory Organs in: West Pomeranian Center of Hearing and Speech in Szczecin, Subcarpathian Center of Hearing and Speech in Rzeszów, Silesian Center of Hearing and Speech in Katowice, Opolskie Center of Hearing and Speech in Opole, Lesser Poland Center of Hearing and Speech in Cracow, Warmian-Masurian Center of Hearing and Speech in Olsztyn, Pomeranian Center of Hearing and Speech in Gdańsk, Kuyavian-Pomeranian Center of Hearing and Speech in Ciechocinek.
As part of the Open Day there we also provided free tests of hearing and other senses at the World Hearing Center using the latest technologies, e.g. Sensory Examination Capsule.
Special lecture by Prof. Henryk Skarżyński entitled: "Impact of Hearing on the Development of Modern Society" at the Secretariat of the Polish Episcopacy for the priests from the Pastoral Care of Health Care Workers from all over Poland.
Meeting with patients-artists of the "Broken Silence" Musical and presentation of the video from the International Music Festival for Children, Youths and Adults with Hearing disorders "Beats of Cochlea" organized by the Institute every year.
Tele-fitting demonstration session showing the latest technological developments – presentation of setting a cochlear implant at a distance.
Distribution of commemorative greeting cards for patients.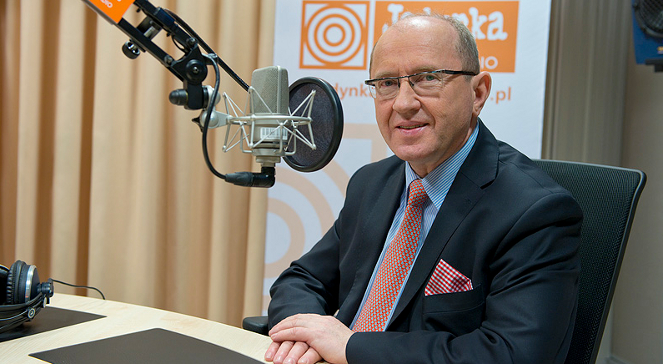 On the occasion of the World Hearing Day Professor Henryk Skarżyński and Prof. Danuta Raj-Koziak were interviewed on the air of the biggest national Polish radio stations.
INTERNET – information on World Hearing Day was posted on the Institute's website (3 language versions) and on Professor H. Skarżyński's website. Our World Hearing Day posts on our social media profiles reached tens of thousands of people.