On 7 July 2022, the Minister of Education and Science, prof. Przemysław Czarnek visited the World Hearing Center of the Institute of Physiology and Pathology of Hearing in Kajetany. During the meeting, Minister Czarnek learned about deafness treatment programs implemented at the Center, and the history of the facility and its team, which this year celebrates the 30th  anniversary of the first implantation in Poland on a deaf person and the 20th anniversary of the world's first operation to treat partial deafness – surgeries performed by Prof. Henryk Skarżyski, Director of the Center.
During the visit, Minister Prof.  Przemysław Czarnek awarded Prof. Henryk Skarżyński a Diploma of Recognition of the Minister of Education and Science "for his contribution to the development of Polish and world otosurgery, as well as on the occasion of the 30th anniversary of the first cochlear implant surgery in Poland on a deaf person and the 20th anniversary of the first cochlear implant surgery in the world for partial deafness."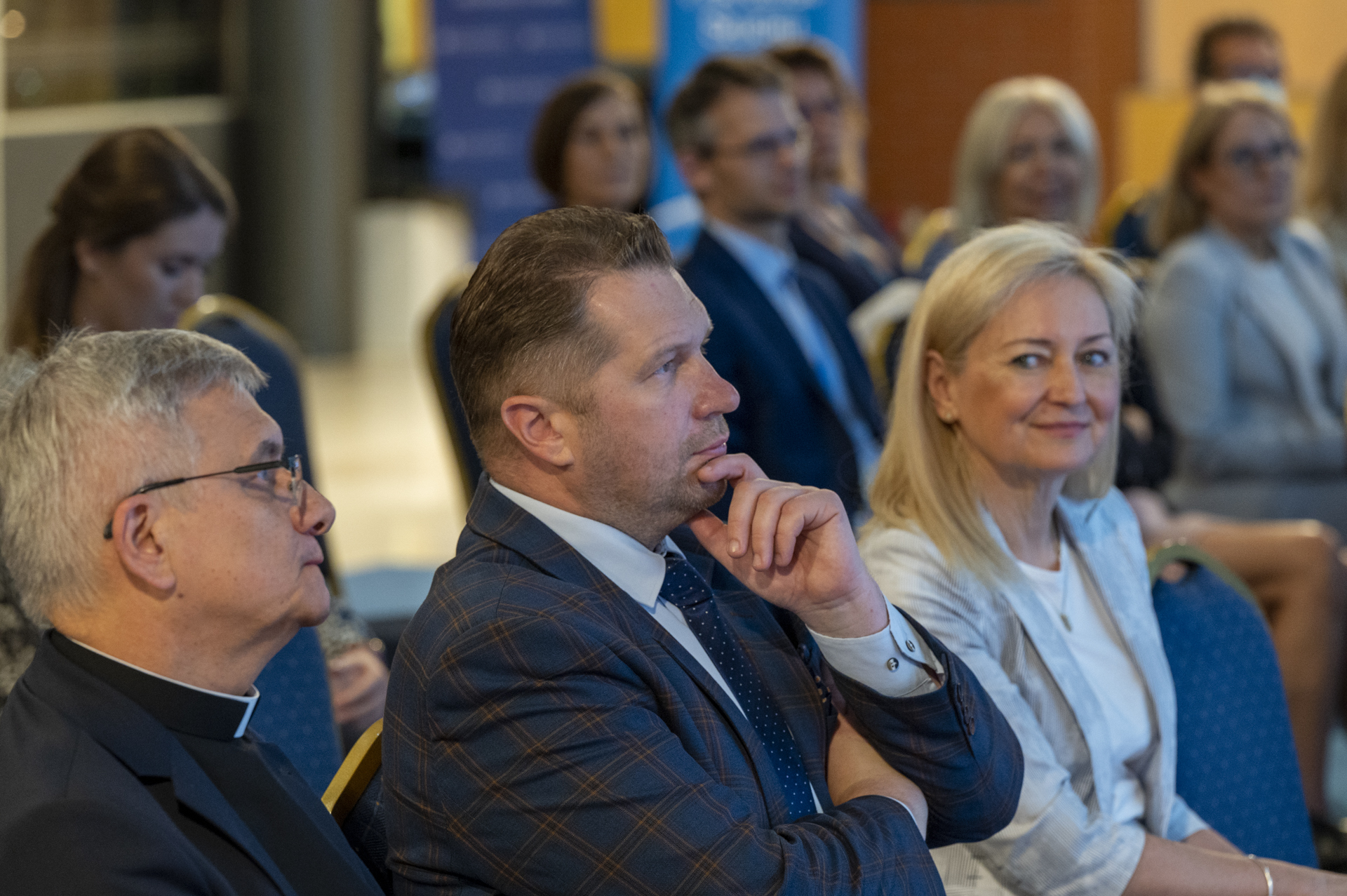 In addition, specialists from the Center showed the Minister a device for screening hearing, vision, speech, taste, smell, and balance in children starting school education, the Sensory Examination Capsule, and demonstrated a telemedicine consultation with a cochlear implant user. The Minister also visited the Center for Advanced Surgical Techniques in otosurgery, rhinosurgery, and phonosurgery, a unique, innovative center of this type on a global scale, comprising modern lecture halls, an anatomy lab, and a laboratory, where numerous workshops and courses are held to improve advanced surgical techniques.
The high point of the visit was the participation of Minister Przemysław Czarnek in the ceremonial signing of a letter of intent on cooperation by H.E. Rector of the Cardinal Stefan Wyszyński University Rev. Prof. Ryszard Czekalski and Prof. Henryk Skarżyński. The partnership will involve joint scientific research and didactic tasks, various forms of education and practical use of knowledge, and various research techniques to benefit students, Ph.D. students, employees, and patients. The agreement also envisages cooperation in organizing conferences, seminars, workshops, lectures, student internships, and wide-ranging publishing activities by publishing houses and online.